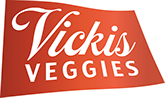 We're dedicated to growing the best possible food.
Nutrition goes further than a "recommended daily intake".
Make your mind body and soul thrive, give them the best they can get.
We believe that if the soil is not at it's best, then neither can we. Our focus is to create soil that serves as a perfect home for the foods we love the most. A vibrant ecosystem.
For millions of years, natural systems have provided for perfect growth. We're striving to continue that tradition and hand-down fields of healthy soil for future generations.
We are constantly testing the soil and the tissues of our plants in order to monitor their growth and then make amendments to optimize their potential. By feeding the fields the minerals they lack we can create a balanced growing environment.
Plants reveal their needs through the leaves - and we can make foliar spray applications to remedy nutritient deficencies. The fastest way to a plants stomach is through their leaves! If you see us spraying it's usually to make healthier food.
We are recently certified organic with Ecocert. Our methods, fields and fresh products are certified by them following the Oganic Standards of Canada CAN/CGSB-32.310-2006 - "Organic production is a holistic system designed to optimize the productivity and fitness of diverse communities within the agro-ecosystem, including soil organisms, plants, livestock and people. The principal goal of organic production is to develop enterprises that are sustainable and harmonious with the environment."
For more information visit:
We manage 20 acres of fields next to the Black River in the deep southeast of Prince Edward County, Ontario.
Specializing in artisanal growing and specialty vegetables, our collection includes hundreds of varieties of Heirloom Tomatoes - August and September are two months of extreme variety!
Alongside tomatoes we produce up to 30 other vegetable crops. Cold-storage and preserving allows us access to markets year-long and employ up to 8 full-time dedicated hard working individuals. We're commited to creating local jobs for the new and/or experienced, young and not-so-young farmers.
Look for our fresh vegetables, hot sauces, and preserved products across southern Ontario at farmers' markets, restaurants, stores and right here at the roadside store!
© Vicki's Veggies 81 Morison Point Road RR#2 Milford, Ontario K0K2P0
RECIPES
A small collection of recipes that have become favourites of ours:
A Tomato Season "must have!"